Pursue your higher studies in Australia
Australia is the world's largest island and fifth-biggest country, with a total area of 7,7 million square kilometres. It has a lot more to offer than most visitors anticipate.
The United States, one of England's North American colonies, was lost to the United States in 1783. England chose to build a penal colony in Australia because it could no longer transfer its prisoners to America. Individual free citizens choose to migrate from England to Australia dozens of years later. 
The land was basically free, and the Aboriginals were easily chased out. Until, several decades later, when most of their land and food sources were destroyed or taken from them, they rose up in revolt. The result was armed war. During these bloody years, tens of thousands of Aboriginal people died.
Official name: Commonwealth of Australia
Capital: Canberra
Population: 22.9 million

Area: 7.7 million sq km (2.9 million sq miles)




Major language: English




Major religion: Christianity




Life expectancy: 80 years (men), 84 years (women)




Currency: Australian dollar



Along with the United States and the United Kingdom, Australia is one of the most popular study destinations for international students.
Indian students prefer to study in Australia for a variety of reasons, including the quality of education, the variety of options offered, and the ability to work while studying. Australian tertiary education includes vocational colleges and universities, with 22,000 programmes available to international students. It is home to the world's eight most popular universities. 
Both public and private universities make up Australia's university system. Undergraduate degrees can span anywhere from three to four years, depending on whether they are general or professional. Postgraduate programmes are divided into two types: research-based postgraduate programmes that run 1–2 years (full-time study) and postgraduate extended programmes that span 3–4 years (full-time study).
According to the Australian Qualifications Framework (AQF), a national framework in Australian education and training, students studying in Australia can easily transfer credits and shift between study levels and institutions. The AQF standards are divided into ten levels, ranging from 1 to 10, and include anything from certificate programmes to doctoral programmes.
Give us a call on +91-99988 05566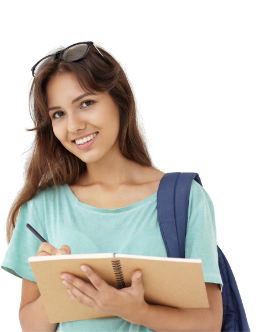 Multiple career choices in Australia
Join Free. New Date will be announced soon.
In-depth Guidance by Experts. Limited Seats.
Please join for dinner after seminar.