Pursue your higher studies in New Zealand

New Zealand is a friendly, diversified country with a long history of Mori, European, Pacific Island, and Asian migration.
New Zealand is an attractive place to visit, study and even settle in, because of its diverse cultural mix, as well as its geologically fascinating landscapes and unusual flora and animals.
New Zealand (or Aotearoa, which means "country of the long white cloud") is one of the most beautiful and scenic places on the planet. It is a small island nation with a population of little over 4.5 million people, consisting of two large land masses (North Island and South Island) and a number of smaller islands, notably Stewart Island in the southwest Pacific Ocean. The Cook Strait, which runs for 22 kilometres between the two main islands, separates them.
New Zealand is around 1,500 kilometres east of Australia and about 1,000 kilometres from the Pacific Islands. New Zealand was one of the last countries to be discovered and populated due to its isolated location.
From massive mountain ranges to hot volcanoes and sweeping coasts, the country is home to some of the world's most beautiful scenery.
Official name: New Zealand

Capital: Wellington



Population: 4.7 million

Area: 270,534 sq km (104,454 sq miles)




Major languages: English, Maori




Major religion: Christianity




Life expectancy: 80 years (men), 83 years (women)




Currency: New Zealand dollar



We all know New Zealand is a very gorgeous nation, but there's a lot more to it than that. New Zealand has a lot to offer, including a world-class educational system, internationally recognised qualifications, a varied choice of study opportunities, and an unrivalled quality of life.
For Indian students, it is quickly becoming one of the most popular study abroad locations. New Zealand is one of the best English-speaking study-abroad locations. The country provides access to sophisticated scientific expertise through globally renowned staff, labs, and technology.
New Zealand offers a secure environment as well as a future-oriented education. Furthermore, through an open three-year post-study work visa, the government allows overseas students to pursue a global career after completing their education.
When you come to study here, you should expect a welcoming and encouraging environment as well as a strong support system for international students.
New Zealand is the world's second safest country, according to the 2018 Global Peace Index, leading students from all over the world to seek out opportunities to study in New Zealand, especially Indian students.
Studying in New Zealand will allow you to take the most in-demand courses. In New Zealand, there are numerous universities that specialise in science and innovation for international students.
New Zealand's education system will give you with an education unlike any other, with academic competency, competent professors, internationally recognised credentials, a fantastic teaching style, and a wealth of study choices. Learning is cosmopolitan here, and pupils are prepared for work all over the world.
Studying in New Zealand is highly appreciated by Indian scholars due to its high-quality education and pleasant lifestyle.
Give us a call on +91-99988 05566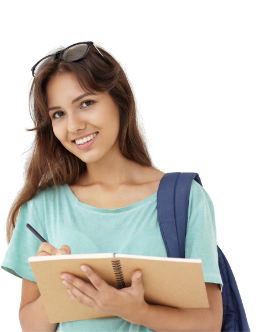 Multiple career choices in New Zealand
Join Free. New Date will be announced soon.
In-depth Guidance by Experts. Limited Seats.
Please join for dinner after seminar.