Pursue your higher studies in Canada
The majority of northern North America is occupied by Canada. The country is bordered on the east by the North Atlantic Ocean, on the west by the North Pacific Ocean, and on the north by the Arctic Ocean.
Canada has a population of 38 million people (as of 2020), which is just approximately 10% of the population of the United States. Ottawa is the national capital, and Toronto is the largest city. English and French are the primary languages spoken.
Canada shares borders with Alaska (USA) in the west and twelve US states in the continental US in the south. The 45th parallel forms the majority of its border with its southern neighbour (north). It is the world's longest international border (8,891 kilometres (5,525 mi) between two countries.
The country is the largest in the Western Hemisphere, with a total area of 9,984,670 km2. It is somewhat larger than the United States and 18 times the size of France.
Canada is separated into several geographical areas, and its scenery features a diverse array of natural landscapes. The Canadian Shield, which covers half of the country and is centred on Hudson Bay, is the greatest geographical area. Lowlands dominate Canada's southeastern region, which is bounded by the Great Lakes: Lake Michigan, Lake Superior, Lake Erie, and Lake Ontario.
Official name: Canada

Capital: Ottawa
Population 34.7 million (UN, 2012)

Area 9.98 million sq km (3.85 million sq miles)




Major languages English, French (both official)




Major religion Christianity




Life expectancy 79 years (men), 83 years (women) (UN)




Currency Canadian dollar



Many students and professionals look to Canada for higher educational options and work chances. People prefer Canada to other countries mainly because of its future prospects. International students are attracted to Canada because of its lifestyle and educational options.
Canada's university system is one of the causes for the country's excellent academic achievements and inventions. It encourages students to speak up and express themselves without fear of being judged. The lectures are also made engaging in order to keep the students' attention. Following their examinations, students receive detailed comments. These elements contribute to the fact that studying in Canada, with its program-focused colleges and diverse job opportunities, is a success.
In monetary terms, Canada is quite inexpensive in terms of studying and living expenditures when compared to other prominent destinations such as the United Kingdom and the United States. The standard of living and quality of life in Canada are quite high. One of the reasons why many students opt to study in Canada is because of this.
Because English and French are Canada's official languages, surviving there is a lot easier. English is almost universally understood, making it perfect for overseas students. Canada is also a safe country with a great standard of living for its residents.
In addition, Canada features a number of internationally recognised universities that are highly regarded around the world. Canada's universities are well-known around the world for their high graduate employability rates and excellent academic achievement.
In order to foster a cosmopolitan environment, the Canadian Ministry of Education promotes overseas students to enroll in Canadian universities. This makes it simple for international students to adjust and interact with their peers at college.
Canada's colleges and universities have also been praised for their in-depth research in a variety of subjects, earning them international acclaim.
Give us a call on +91-99988 05566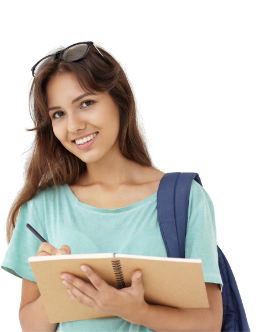 Multiple career choices in Canada
Join Free. New Date will be announced soon.
In-depth Guidance by Experts. Limited Seats.
Please join for dinner after seminar.