Pursue your higher studies in UK
The United Kingdom (UK) is one of the world's most powerful countries, located in northwest Europe, with a significant and central position in global politics and economics.
The UK is the largest island in the continent of Europe. It is made up of four countries: England, Scotland, Wales, and Northern Ireland, as well as several islands scattered over the globe. With only one land boundary with Ireland, the country is completely encircled by water.
There's one thing you should know about the United Kingdom right away.
The United Kingdom of Britain and Northern Ireland is the official name of the country, however it is more generally known as the United Kingdom. It has a population of approximately 63 million people, with London, the capital, accounting for over 8 million. Other major UK cities include Manchester, Birmingham, Leeds, Glasgow, Portsmouth, Liverpool, Newcastle, Nottingham, Sheffield, Bristol, Belfast, Leicester, and others. 
The official language is English, and the currency is the British pound sterling. A parliamentary monarchy is its political definition.
Official name: United Kingdom of Great Britain and Northern Ireland
Capital: London
Population: 62.8 million

Area: 242,514 sq km (93,638 sq miles)




Major language: English




Major religion: Christianity




Life expectancy: 78 years (men), 82 years (women)




Currency pound sterling



Because of its long history of delivering high-quality education, the United Kingdom has remained a popular destination for overseas students. The UK is a popular study destination for students from all over the world Universities, corporations, and government entities around the world will recognise a degree earned at a UK university.
Official organisations regularly examine and grade the quality of teaching and research at UK universities and colleges to ensure that defined goals are met. Although UK institutes are responsible for assuring the level and quality of individual programmes, the Quality Assurance Agency for Higher Education conducts independent audits (QAA). Professional bodies may also provide curricular guidance and conduct reviews of individual institute divisions. 
The UK education system encourages students and lecturers to engage closely and allows students to mix diverse disciplines into a single programme of study. Many universities provide English language assistance to international students in order to help them develop the necessary study and language abilities to complete their degree successfully. 
Most universities include counsellors and advisers that may help international students get acclimated to the educational system or with any element of their degree.
Give us a call on +91-99988 05566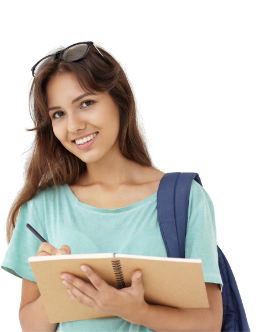 Multiple career choices in UK
Join Free. New Date will be announced soon.
In-depth Guidance by Experts. Limited Seats.
Please join for dinner after seminar.