Pursue your higher studies in Europe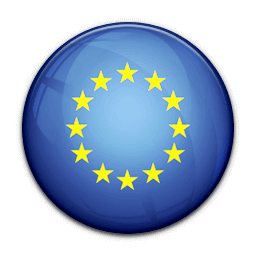 Europe is a continent that is fully in the Northern Hemisphere, with the majority of its land mass in the Eastern Hemisphere.  
Europe is the second smallest continent, covering roughly 2% of the Earth's surface (6.8% of land area). 
Politically, Europe is divided into around fifty sovereign states, the largest and most populous of which is Russia, which covers 39 percent of the continent and accounts for 15% of its people. 
Europe has a total population of around 746 million people (almost 10% of the world's population). 
Warm Atlantic currents influence the European climate significantly, tempering winters and summers across much of the continent, even at latitudes where the temperature in Asia and North America is harsh. Seasonal changes are more obvious further from the sea than they are closer to the coast.
Official name: European Union
Population: 740 million
Land Area: 9,908,600 square kilometres (or 3,825,730 square miles)
Smallest Country (by land area and population): Vatican City
Biggest Country (by land area): the Russian Federation
Languages: 200+ different languages. The EU recognises 23 languages that are in common use among its member countries,

Europe has long been one of the world's most important centres of scholarship and technical advancement. Europe now has over 4000 higher education institutions, ranging from top-tier research universities to tiny, teaching-focused colleges.
Did you know that every year, a large number of Indian students study science and engineering in Germany and the Netherlands? Other European countries have piqued the interest of international students, including France, Cyprus, Sweden, Spain, Finland, and Poland, to name a few.
Aside from the excellent academic standards in Europe, overseas students benefit from the cultural and linguistic diversity of the continent, where tiny principalities coexist with several of the world's major economies.
Some of the most compelling reasons to study in Europe are quality, diversity, and opportunity. European countries provide a diverse range of options and benefits to the global student population.
Although each European country has its own higher education system, they all adhere to the European Higher Education Area (EHEA).
Based on the European Qualifications Framework, all courses delivered at European universities are evaluated similarly.
Because most European institutes are drawn to building work-integrated learning curricula, students have the opportunity to learn through practice. This allows students to get enough experience to be able to work in a variety of settings.
Given Europe's tremendous cultural diversity, studying there is a once-in-a-lifetime experience. Because the country has such a diverse range of tastes and perspectives, you get to see life from a different perspective.
Almost every European country has a sizable English-speaking population, which is a significant plus for international students.
Give us a call on +91-99988 05566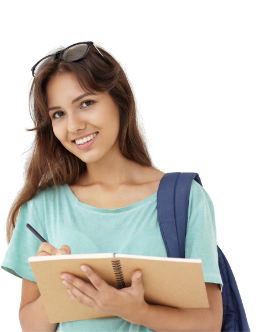 Multiple career choices in Europe
Join Free. New Date will be announced soon.
In-depth Guidance by Experts. Limited Seats.
Please join for dinner after seminar.